Tyres
If you look on your current tyres you will see the tyre size on the side.

It will look something like "215/70/15 98H". The first three numbers break down the size of the tyre, the "98" relates to weight capacity, and the "H" relates to speed capacity.

Tyre size:

The 215/70/15 figure defines the width, and inside and outside radius of the tyre so that it fits the required wheel, and has a road-side circumference suitable for the speedo calibration. The actual mathematics of these figures for typical x-trail tyres is:

If tyre size is represented as x/y/z
Inside diameter (wheelsize) = z * 25.4
Width of Tyre = x
Sidewall height = (y / 100) * width
Outer radius = wheelsize / 2 + sidewall

The weight capacity and speed figure (eg 98H) is a little less complicated, with the basic rule of thumb that any new tyre needs to be able to handle at least as much weight as the existing one. i.e.. 98 or higher.

www.miata.net/garage/tirecalc.html have a very handy online calculator for measuring the differences in tyre specs.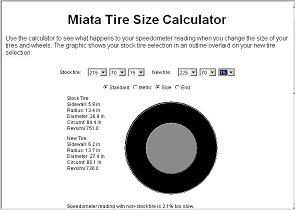 Each state will have its own regulations on how much you can change the tyre size on the x-trail, which your local tyre dealer will be able to assist you with.


On/Off Road:

Many tyres will also advertise their suitability to off-road on on-road conditions.

The standard Toyo OE's that come with the X-trail are rated 90/10 - 90% on road, 10% off road use. Dunlop also make the RV501 which is cheaper and has the same 90/10 ratio.

The next stage is all-terrain or light-truck tyres. All terrain typically are suited to 70/30 ratios or 50/50. Bear in mind that 50% off road driving is a lot of off-road driving!. These types of tyres will give improved grip off road and have stronger sidewalls so that can handle the low pressures required for sand driving better, but will make more noise on-road and are more expensive. Typical tyres in this category are: Cooper A/T's, Toyo Open Country All Terrain, Bridgestone Dueller 693 and Dunlop Grandtrek AT2

Check the forum for a more in-depth discussion on x-trail tyres and peoples first hand experiences.