The Australian X-Trail Forum in conjunction with Hi-Tech Mufflers now offer T31 Diesel X-Trail owners the option to replace the bulky factory muffler and install a sporty looking stainless steel muffler through a cat. back system with twin tail pipes or a single straight-through muffler set-up. The system is fully stainless steel (highest grade 304) and it is manufactured by Hi-Tech Mufflers (Sydney-Australia)

The Twin Muffler Cat-Back system consists of flanges, piping and the 2 sports mufflers including twin tail outlets. This system will give your T31 diesel xtrail a boost of approx. 8KW of extra power and an increase of 24.4Nm in Torque at the wheels (Dyno proven)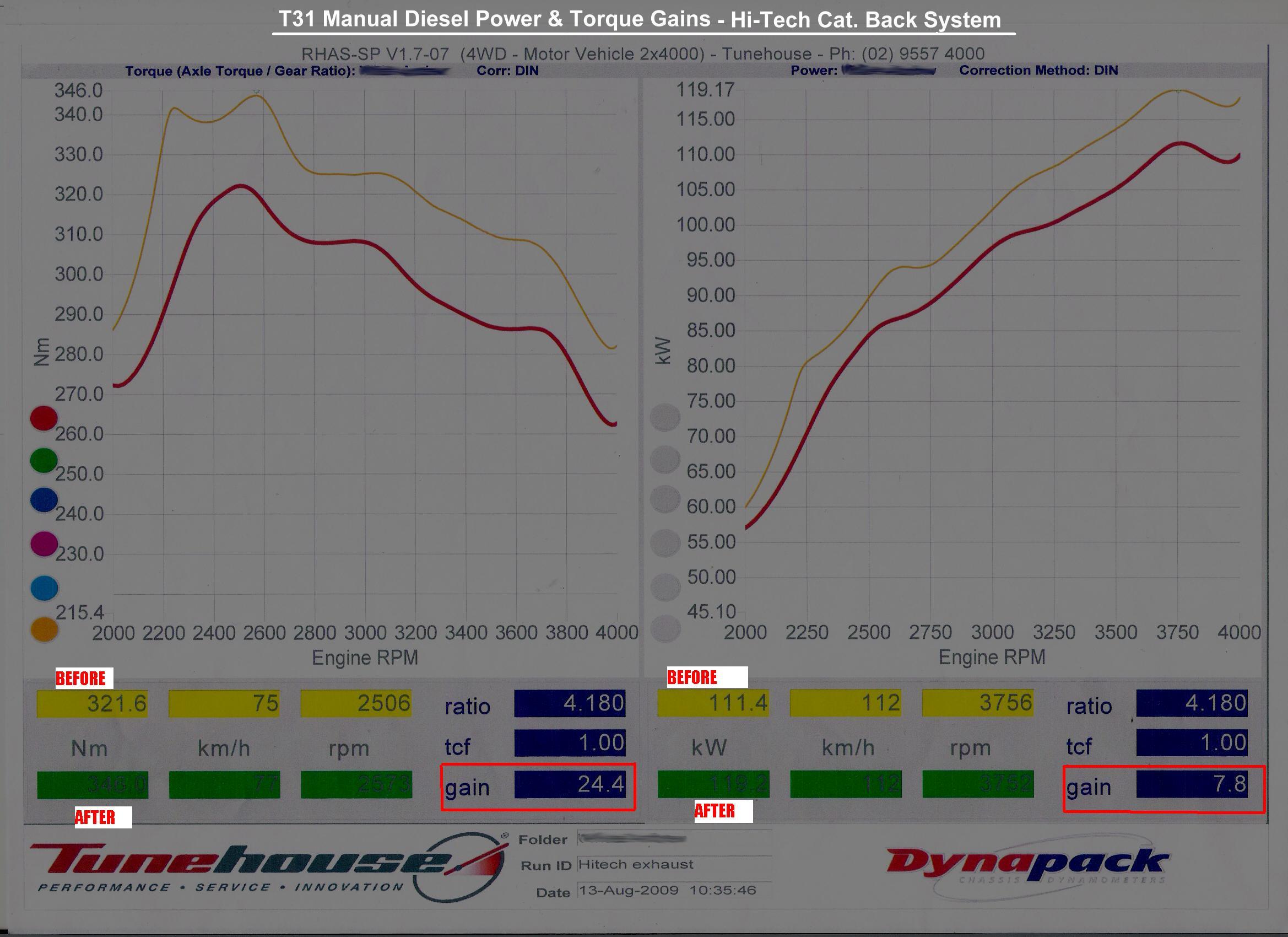 The Single Muffler Cat. Back system consists of flanges, piping and one straight through muffler with a chrome exhaust tip. This system will give you exactly the same power and torque gains as the twins set-up

Both systems are designed as a bolt on kit, making easy installation by any muffler workshop. Australia wide and International orders welcome.
ALL orders and enquires to go directly to Hi-Tech Mufflers - Sydney (info@hitechmufflers.com.au)